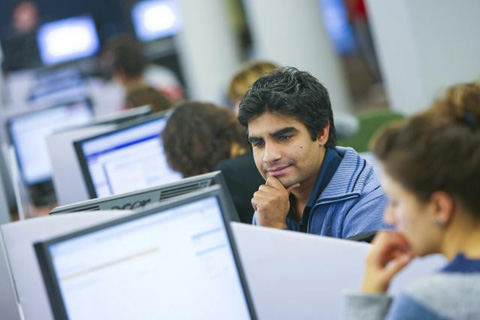 Register for an online degree through distance education and earn a distance learning degree from well recognized and accredited universities offering online learning degrees in countries like USA, UK, Canada, Norway, Finland and Germany with tuition between the ranges of $0 to $4000 per year. Get a quality online education from some of the best universities offering distance learning degrees in the world.
Getting an online degree is beneficial, not only because it allows distance learning students to work from home on their own schedules, but also because it saves a significant amount of money due to the elimination of room and board, commuting and transportation costs.
You can browse through this page to learn more about an online degree that suit your needs or just talk to our Study Adviser for complete support and advise on applying for the most affordable distance learning degrees in the world.
Some of Our Featured Online Degrees Are Offered By The Following Best Universities Offering Online Learning
Error: View 436b47296e may not exist